It's Baseball Season!!
Family Fun
The Dominican Republic is the second country with most players in the MLB after the United States. It is the official sport of our country and every single Dominican is a fan of one of the 6 teams that make up the Professional Baseball League, which have left such renowned players as Moises Alou, Sammy Sosa, Manny Ramirez, Pedro Martinez, Albert Pujols and David "The Big Papi" Ortiz.
Dominican Republic is the actual champion of the 2013 World Baseball Classic winning the finals against Puerto Rico with a 0-3 score, becoming the first country to win the championship undefeated.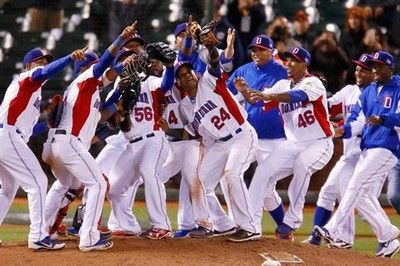 The teams that make our league are the Aguilas del Cibao (Cibao Eagles), Los Tigres del Licey (Licey Tigers), Los Leones del Escogido (The Lions of the Escogido), these three teams are the fan favorites, also Los Gigantes del Cibao (Cibao Giants), Los Toros del Este (The East Bulls) and the Estrellas Orientales (Eastern Stars).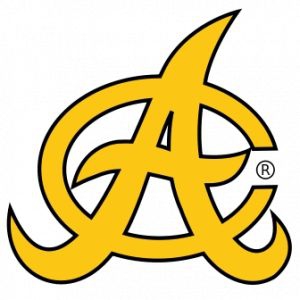 Each of these teams has its own Baseball Stadium, the Tigres del Licey and Leones del Escogido share the Quisqueya Stadium in Santo Domingo, the Aguilas del Cibao play at the Cibao Stadium in Santiago de los Caballeros, the Gigantes del Cibao play at the Julian Javier Stadium in San Francisco de Macoris, the Toros del Este play at the Francisco A. Micheli Stadium in La Romana and the Estrellas Orientales play at the Tetelo Vargas Stadium in San Pedro de Macoris.
Choose and follow your team and meet the new prospects who could be the next star of the big leagues.
Check the scores and news in the Professional League Official Home Page: lidom.com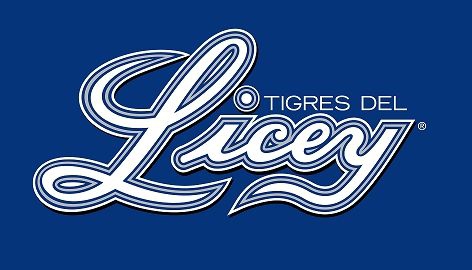 This is the game schedule for this season 2013 - 2014:
October
18  Gigantes-Aguilas (7:30PM)  Tigres-Leones (7:30PM)  Toros-Estrellas (8:00PM)
19  Gigantes-Tigres (5:00PM)  Toros-Aguilas (07:30PM)  Leones-Estrellas (8:00PM)
20  Estrellas-Toros (5:00PM)  Leones-Tigres (5:00PM)  Aguilas-Gigantes (5:00PM)
21  Estrellas-Leones (7:30PM)  Tigres-Gigantes (7:30PM)
22  Toros-Tigres (7:30PM)  Leones-Gigantes (7:30PM)  Aguilas-Estrellas (8:00PM)
23  Estrellas-Tigres (6:30PM)  Leones-Aguilas (7:30PM)  Gigantes-Toros (7:30PM)
25 Toros-Estrellas (7:30PM)  Tigres-Aguilas (7:30PM)  Gigantes-Estrellas (8:00PM)
26  Toros-Gigantes (5:00PM)  Aguilas-Leones (5:00PM)  Tigres-Estrellas (8:00PM)
27  Estrellas-Aguilas (5:00PM)  Gigantes-Leones (5:00PM) Tigres-Toros (5:00PM)
29  Estrellas-Gigantes (7:30PM)  Leones-Toros (7:30PM)  Aguilas-Tigres (7:30PM)
30  Gigantes-Tigres (7:30PM)  Toros-Aguilas (7:30PM)  Leones-Estrellas (8:00PM)

November
01  Aguilas-Gigantes (5:00PM)  Tigres-Leones (7:30PM)  Estrellas-Toros (8:00PM)
02  Leones-Gigantes (5:00PM)  Toros-Tigres (5:00PM)  Aguilas-Estrellas (8:00PM)
03  Tigres-Leones  (5:00PM)  Gigantes-Aguilas (5:00PM)  Estrellas-Toros (5:00PM)
04  Gigantes-Estrellas (5:00PM)  Toros-Leones (5:00PM)  Tigres-Aguilas (5:00PM)
05  Tigres-Toros (7:30PM)  
06  Toros-Aguilas (5:00PM)  Gigantes-Tigres (5:30PM)  Leones-Estrellas (8:00PM)
07  Estrellas-Aguilas (5:30PM)  
08  Aguilas-Leones (7:30PM)  Toros-Gigantes (7:30PM)  Tigres-Estrellas (8:00PM)
09  Tigres-Gigantes (5:00PM)  Estrellas-Leones (5:00PM)  Aguilas-Toros (7:30PM)
10  Estrellas-Gigantes (5:00PM)  Leones-Toros (5:00PM)  Aguilas-Tigres (5:00PM)
12  Estrellas-Toros (7:30PM)  Gigantes-Aguilas (7:30PM)  Tigres-Leones (7:30PM)
13  Toros-Tigres (7:30PM)  Leones-Gigantes (7:30PM)  Aguilas-Estrellas (8:00PM)
15  Leones-Aguilas (7:30PM)  Estrellas-Tigres (7:30PM)  Gigantes-Toros (7:30PM)
16  Gigantes-Aguilas (5:00PM)  Tigres-Leones (5:00PM)  Estrellas-Toros (7:30PM)
12  Estrellas-Toros (7:30PM)  Gigantes-Aguilas (7:30PM)  Tigres-Leones (7:30PM)
13  Toros-Tigres (7:30PM)  Leones-Gigantes (7:30PM)  Aguilas-Estrellas (8:00PM)
15  Leones-Aguilas (7:30PM)  Estrellas-Tigres (7:30PM)  Gigantes-Toros (7:30PM)
16  Gigantes-Aguilas (5:00PM)  Tigres-Leones (5:00PM)  Estrellas-Toros (7:30PM)
17  Leones-Tigres (5:00PM)  Aguilas-Gigantes (5:00PM)  Toros-Estrellas (5:00PM)
18  Gigantes-Leones (7:30PM)  
19  Toros-Gigantes (7:30PM)  Aguilas-Leones (7:30PM)  Tigres-Estrellas (8:00PM)
20  Leones-Aguilas (7:30PM)  Estrellas-Tigres (7:30PM)  Gigantes-Toros (7:30PM)
22  Estrellas-Leones (7:30PM)  Aguilas-Toros (7:30PM)  Tigres-Gigantes (7:30PM)
23  Estrellas-Aguilas (7:30PM)  Tigres-Toros (7:30PM)  Gigantes-Leones (7:30PM)
24  Tigres-Aguilas (5:00PM)  Toros-Leones (5:00PM)  
25  Gigantes-Estrellas (8:00PM)  
26  Estrellas-Gigantes (7:30PM)  Leones-Toros (7:30PM)  Aguilas-Tigres (7:30PM)
27  Toros-Aguilas (7:30PM)  Gigantes-Tigres (7:30PM)  Leones-Estrellas (8:00PM)
28  Gigantes-Aguilas (7:30PM)
29  Aguilas-Gigantes (7:30PM)  Leones-Tigres (7:30PM)  Toros-Estrellas (8:00PM)
30  Gigantes-Tigres (5:00PM)  Toros-Aguilas (7:30PM)  Leones-Estrellas (8:00PM)

December
01  Estrellas-Toros (5:00PM)  Tigres-Leones (5:00PM)  
02  Tigres-Gigantes (7:30PM)  Estrellas-Leones (7:30PM)  Aguilas-Toros (7:30PM)
03  Leones-Gigantes (7:30PM) Toros-Tigres (7:30PM)  Aguilas-Estrellas (8:00PM)
04  Estrellas-Aguilas (7:30PM) Tigres-Toros (7:30PM)  Gigantes-Leones (7:30PM)
06  Aguilas-Leones (7:30PM) Toros-Gigantes (7:30PM) Tigres-Estrellas (8:00PM)
10  Leones-Aguilas (7:30PM)  Gigantes-Toros (7:30PM)  Estrellas-Tigres (7:30PM)
11  Tigres-Gigantes (7:30PM)  Aguilas-Toros (7:30PM)  Estrellas-Leones (7:30PM)
12  Toros-Leones (7:30PM)  Tigres-Aguilas (7:30PM)  Gigantes-Estrellas (8:00PM)
13  Leones-Tigres (7:30PM)  Aguilas-Gigantes (7:30PM)  Toros-Estrellas (8:00PM)
14  Estrellas-Tigres (8:00PM)  Leones-Aguilas (7:30PM)  Gigantes-Toros (7:30PM)
15  Leones-Toros (5:00PM)  Estrellas-Gigantes (5:00PM)  Aguilas-Tigres (5:00PM)
17  Aguilas-Tigres (7:30PM)  Leones-Toros (7:30PM)  Estrellas-Gigantes (7:30PM)
18  Tigres-Aguilas (7:30PM)  Toros-Leones (7:30PM)  Gigantes-Estrellas (8:00PM)
19  Aguilas-Leones (7:30PM)  Toros-Gigantes (7:30PM) Tigres-Estrellas (8:00PM)
20  Estrellas-Aguilas (8:30PM)  Gigantes-Leones (7:30PM)  Tigres-Toros (7:30PM)
21  Leones-Gigantes (5:00pM) Toros-Tigres (8:35PM)  Aguilas-Estrellas (08:35PM)
22  Aguilas-Toros (7:30PM)
27 Gigantes-Leones (7:30PM)  Tigres-Aguilas (7:30PM)
28 Gigantes-Tigres (7:30PM)  Leones-Aguilas (7:30PM)