The 27 Waterfalls of Damajagua
Adventure
You will float down crystal blue rivers and enjoy the shade of the towering trees
Our Top Experiences and Tours in Dominican Republic:
If youʻre booking your trip to Dominican Republic last minute, we have you covered. Below are some of the top tours and experiences!

Imagine the following scene: you have been hiking with a group of your friends for about forty five minutes when you hear a sound. You aren't too sure what it is at first; it sounds like a crowd of people far away, cheering at a sports event, but then you realize it: You have arrived at Waterfall number 27! The best part of your Caribbean vacation is about to begin.

The village of Damajagua is located near the large city of Puerto Plata, in the Dominican Republic. This area, surrounded by sugar cane fields and coconut trees, is home to one of the most spectacular tourist attractions in the Dominican Republic, and the Caribbean as a whole: The 27 Waterfalls (Charcos) of Damajagua.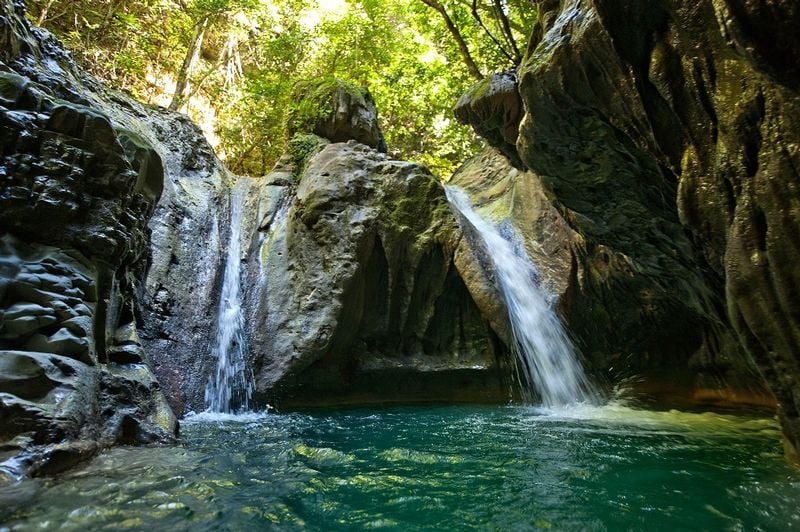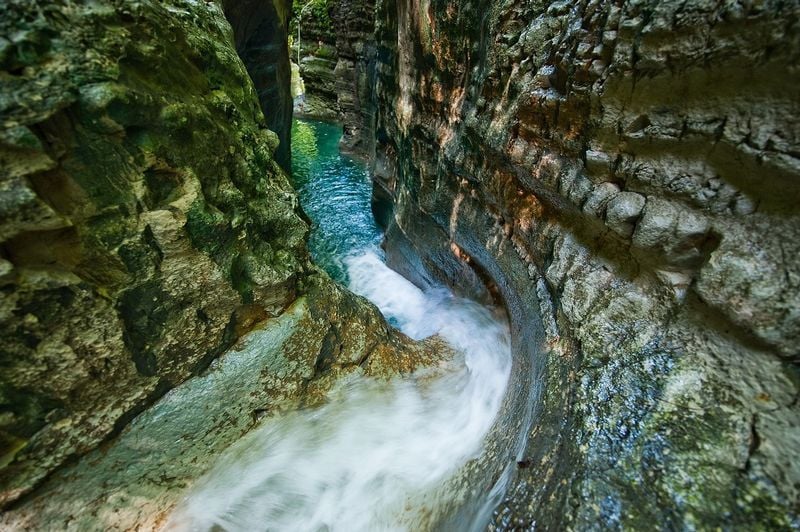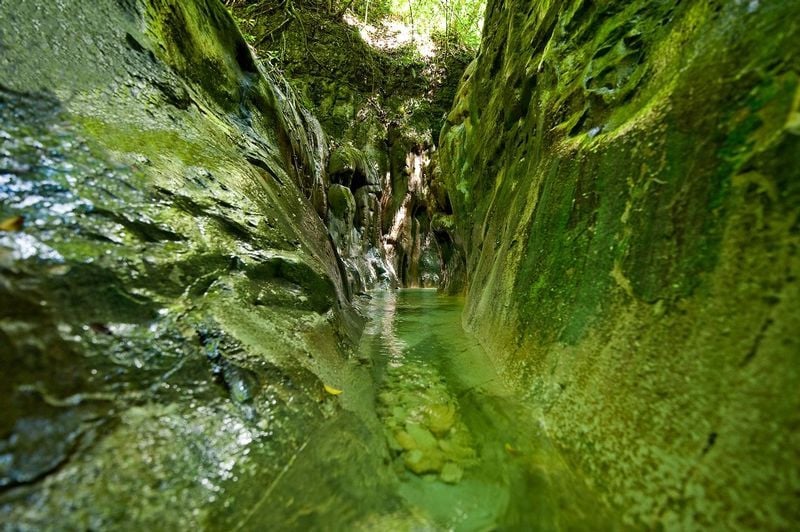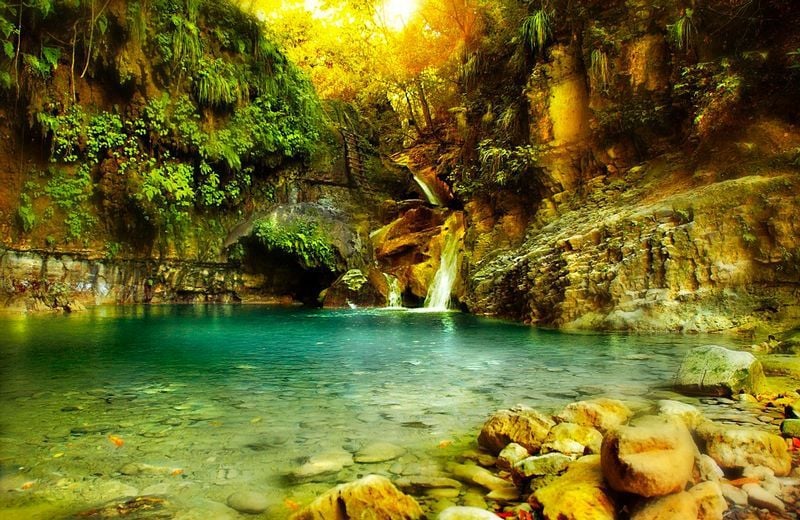 What is this place all about?
Basically, this is an experience where you can climb up the back of a mountain and then jump or slide down 27 waterfalls into the pools below. The waterfalls are located on the principal highway leading from Santiago to Puerto Plata. There are several methods of public transportation which lead there, but the most popular is Javilla Tours, which leaves out of either city and costs about US$2 each way. Just tell the driver or his assistant that you want to stay at the Charcos, and they will leave you at the entrance to the park.  
After a short walk, you will find yourself at a large, open air pavilion. The receptionists usually speak both Spanish and English, although they might also be able to help those speaking a different language. It is possible to climb all the way to the top, or just partway.  
Once you have decided what you want to do, it is time for your magical tour of this Dominican Republic must-see to begin. You will first have to leave all of your belongings at the front desk; otherwise they will get ruined in the water. Then, you will go to get fitted for your life preserver and helmet. After that, you will meet your guides.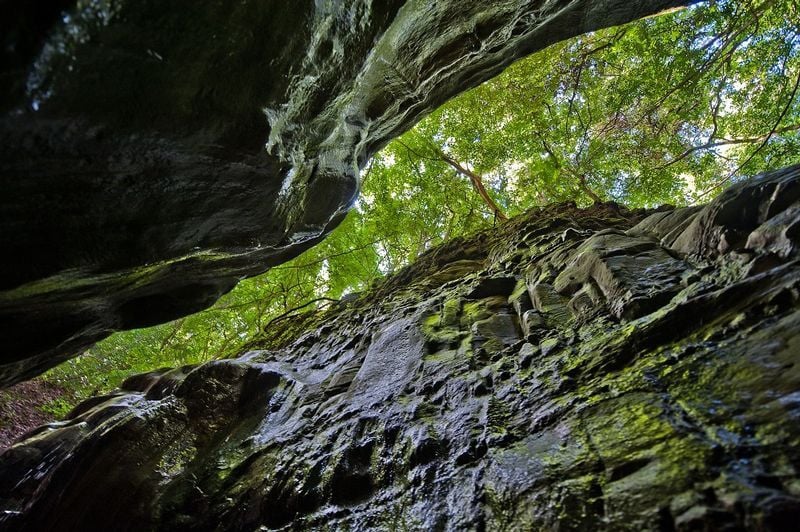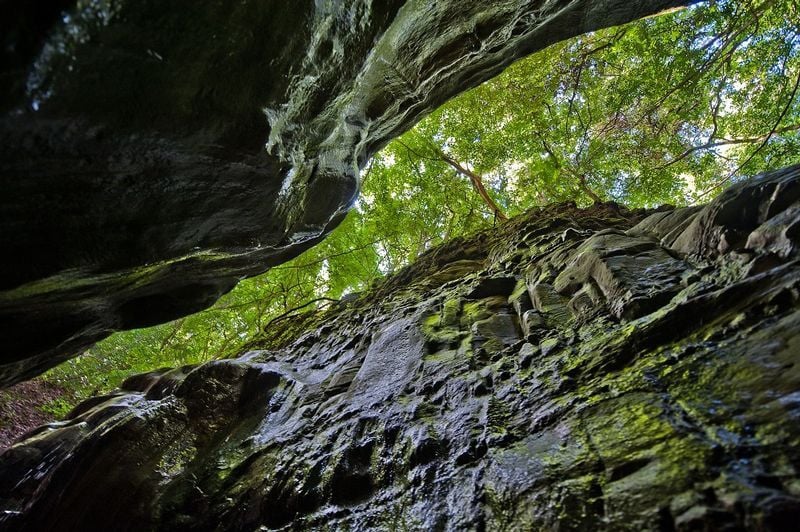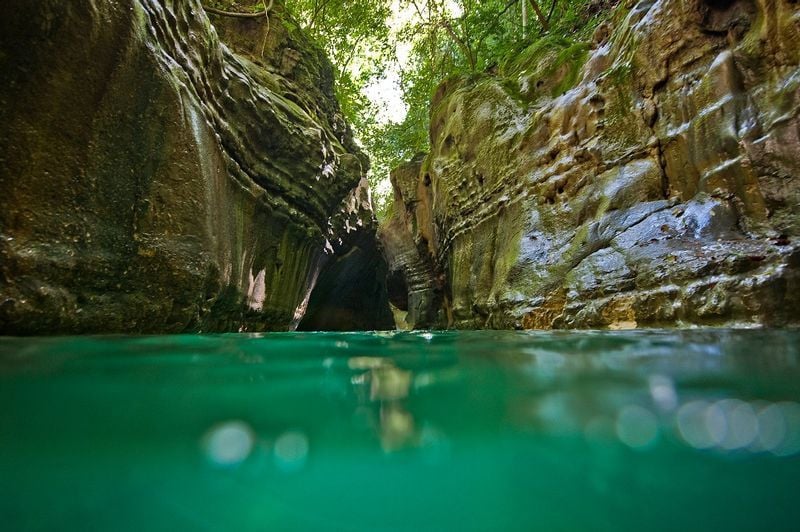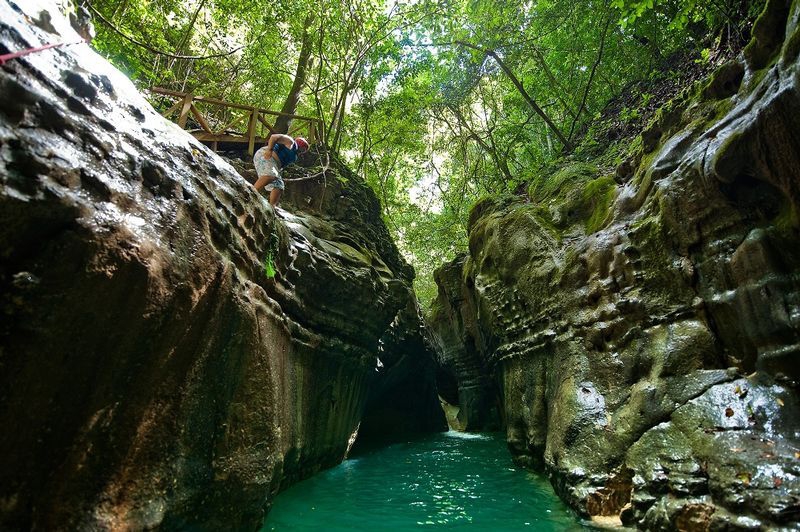 Why are the guides so important?
Visiting the 27 waterfalls is one of the more adventurous things to do in the Dominican Republic, so safety is a priority. Not only do the guides know how best to maneuver through the back trails that you will be hiking, but they will help you along the way. The climb is quite strenuous, and you will need a helping hand to climb up slippery slopes and to keep your balance in the often powerful current. These guides have also received CPR training, and can help in case of an emergency. Be sure to tip them well at the end of the trip!
Once you arrive at the first waterfall (often number 27), you will note that several employees are posted throughout the trip. They have radios in case of emergencies, and are there to guarantee the safety of everyone.
The way down is much more fun than the climb up; although you will be concentrating on your footing as you walk with the guides, be sure to look around at the natural beauty surrounding you. Over thousands of years, the river has slowly been carving out a deep canyon for itself. You will have the opportunity to jump off multiple waterfalls and slide down natural waterslides formed by others. You will float down crystal blue rivers and enjoy the shade of the towering trees lining the water on either side.
Here's an important note: this hike, while extremely beautiful and enjoyable, is very physically demanding. It's not unusual to see out-of-shape tourists get knocked over by the current or struggle to lift themselves out of the water. These waterfalls will surely be the highlight of your trip to the Dominican Republic, just make sure that you're up to the challenge!
When you finally arrive at the bottom, there will be about a twenty minute walk back to the welcome center. A gift shop is there, along will food and drink for hungry hikers.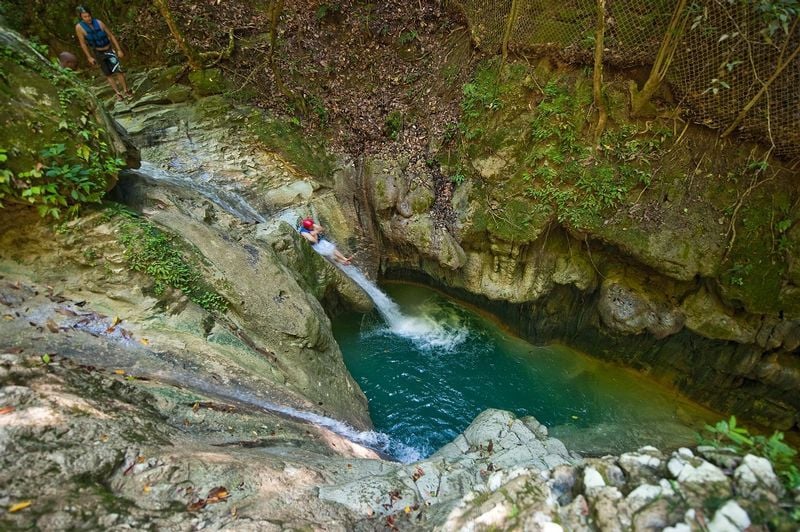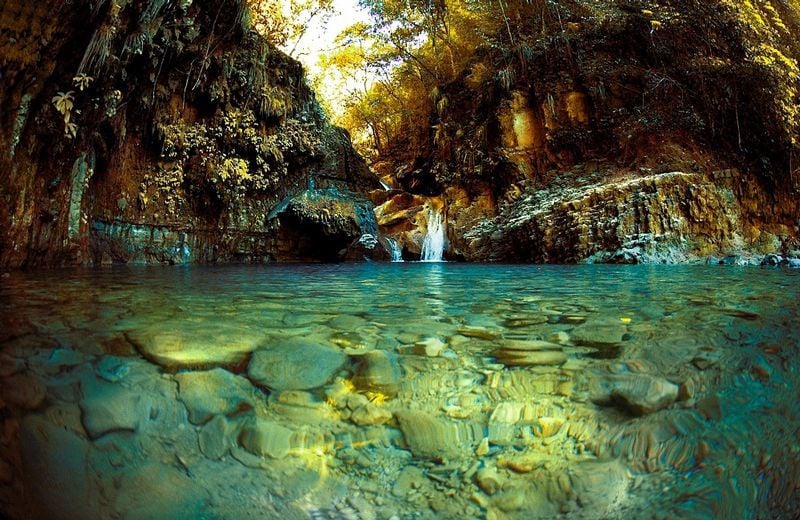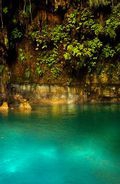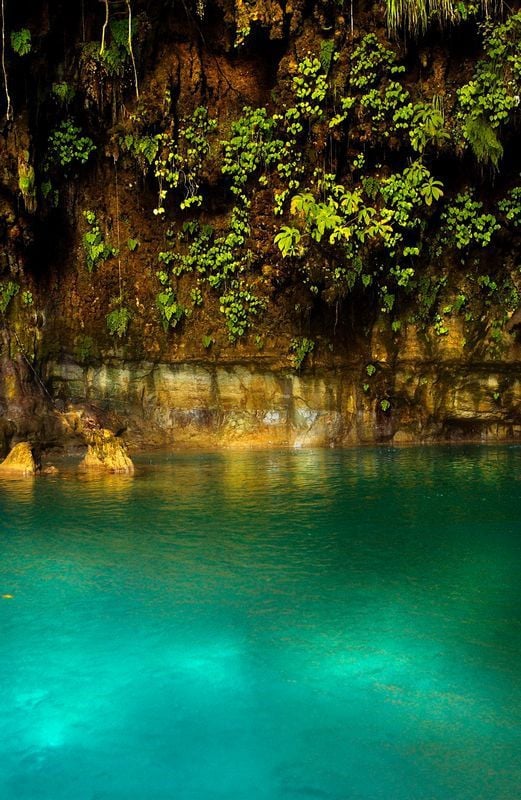 What are some tips to make your time at the 27 Charcos more enjoyable:
First, make sure that you have the proper footwear. Shoes with thin soles will be torture when stepping on river rocks and water shoes will not provide enough traction for the slippery trails. An old pair of tennis shoes should be fine – as long as you don't mind getting them wet.
Plan around the Dominican weather. Bring plenty of bug spray, especially during the summer, when mosquitoes will try to eat you alive during the hike.
Try to start your hike early, especially during the rainy season (May-December) because otherwise storms might keep you from going all the way up the mountain.
The 27 Charcos in Damajagua will be one of the most spectacular things that you see in your life. Eco tourists and locals alike love them. Come see what you have been missing!
Prices in Dominican Pesos:
Waterfall 1-7 - $280 (tourists)/ $230 (locals)
Waterfall 1-12 - $340 (tourists)/ $260 (locals)
Waterfall 1-27 - $500 (tourists)/ $350 (locals)
Price includes life jacket, helmet and trained guide.