The Haitises Natural Park
Adventure
You will see deep caverns beautifully decorated with ancient drawings left behind by Taíno Indians
As you sail by the protruding islets surrounding a spectacular virgin forest, you spot nesting birds seeking refuge in the boughs of unique trees and chiselled rocks. Then, as you ease your way through the mysterious mangrove swamps, home of the gentle manatee, you reach the deep caverns that are beautifully decorated with ancient drawings, priceless treasures left behind by the first inhabitants of the island.
Yes, history comes alive and adventure awaits you in this treasured national park that lies on the northeast coast of the Dominican Republic.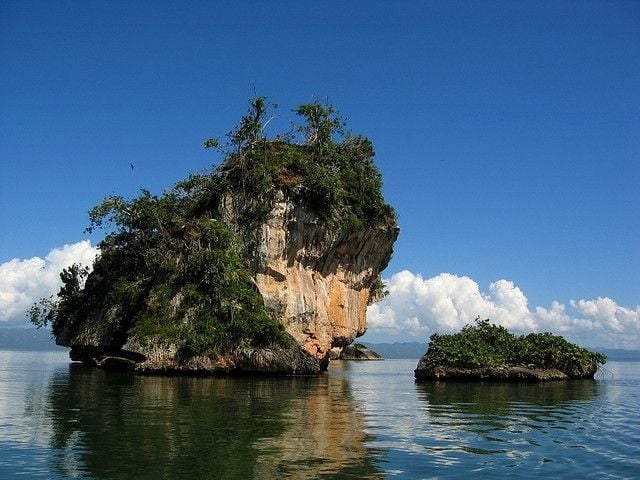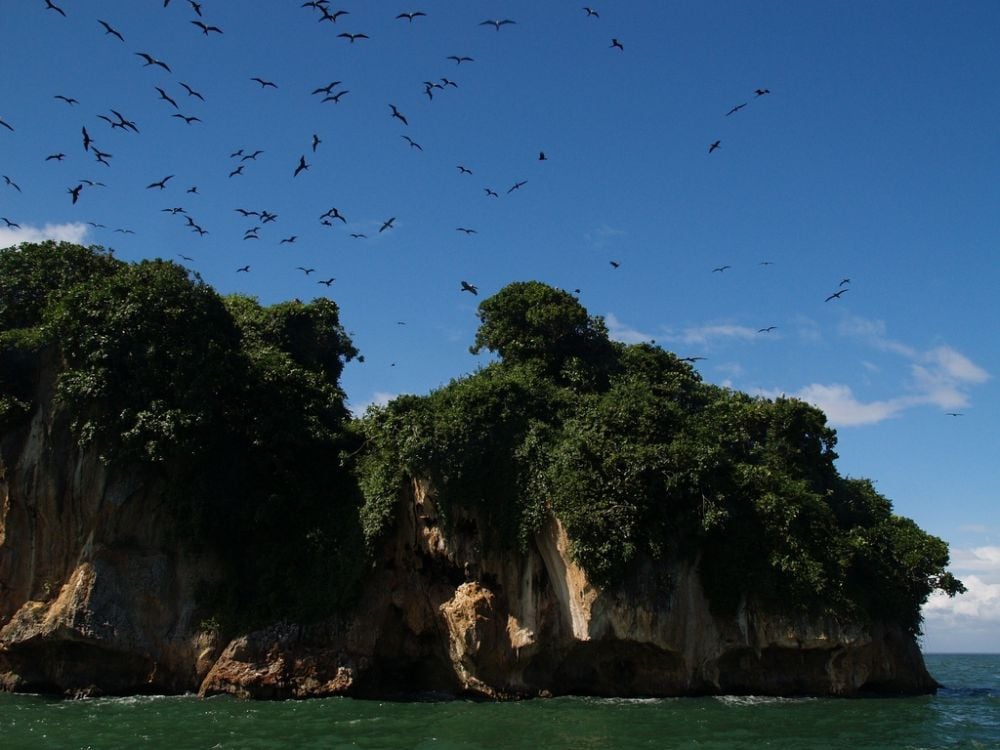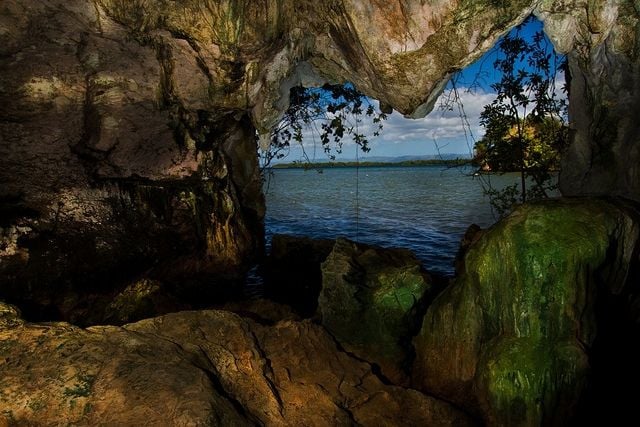 What you will experience
The topography and remoteness of the park means that it is most easily reached by one of the many boat excursions available. The best points of departure are the three surrounding towns, Sabana de la Mar (located on the southeastern part of the Samaná bay), or Santa Barbara de Samaná and Sanchez (located on the northern side of the bay). It is approximately a 50-minute boat ride across the bay to your destination. The trip is usually made in a smaller boat that is ideal for winding your way through the watery mangrove trails.
Since this park is so expansive and because there is so much to see, each tour will offer a different experience. There is an abundance of hidden caves to explore, although most excursions will only have time to take you to two or three. Two of the caves, "San Gabriel" and "Linea", have long fascinated history buffs with their ancient petroglyphs and pictograms by the now-extinct Taíno Indians. Bats and birds have made their home in more than a few of these limestone caves, so keep your eyes open for a sighting!
Some excursions include a hike through the rainforest to a hidden pool and waterfall. You will also explore smaller islands where some 112 different species of birds (such as pelicans, vultures, turns, and herons) thrive.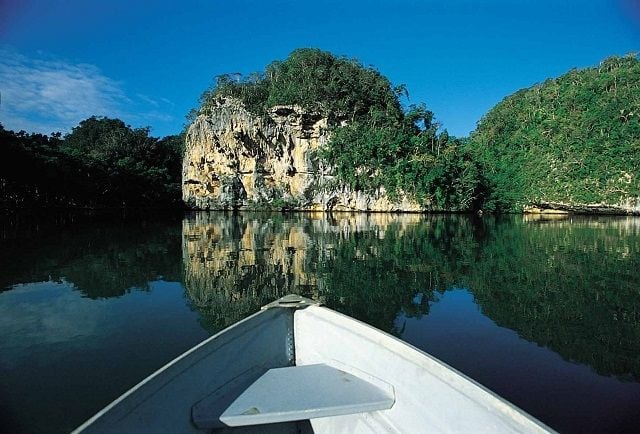 Come prepared
Since the park is home to so many different kinds of animal and plant life, and because it has such unique and interesting rock formations, all areas offer fantastic photography opportunities- so be sure to take your camera and plenty of batteries. You may see turtles, wild pigs, and dolphins. If you are very fortunate, you might even catch a glimpse of the elusive manatee.
Solar protection is a must on this trip since the tropical climate means that the sun can at times be brutal, although the park is known to be one of the rainiest sites in the Dominican Republic. With that in mind, watch for an overcast sky on the day of your excursion and dress accordingly.
Since you will be exploring caves, be sure to wear proper footwear as the damp floor can be slippery. An old pair of running shoes would be ideal, and loose-fitting pants (as opposed to shorts) are recommended. Bug repellent is also useful since the mosquito, our "national bird" here in the Dominican Republic, also thrives in the damp cave environment.
Most tours offer swimming opportunities either within the park or on the beach island of Cayo Levantado; so don't forget to wear your swimming clothes underneath your hiking clothes and bring a dry towel!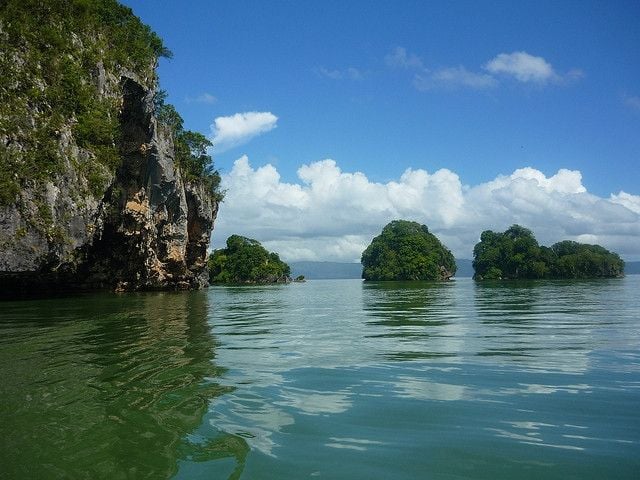 Which excursion do I chose?
Different excursions are available that cater to each person's stamina and strength. Depending on the individual group, the guide will decide how adventurous the trip will be.
Tours will range in price from about US$45 to US$90 per person, depending on your port of departure, what is included in the tour, and how large the group is.
Most tours will include lunch and drinks and will always include the US$3 entrance fee to the park. Although some tours are offered without lunch, this can be a great opportunity to taste authentic Dominican cuisine!
Tours from Sabana de la Mar are the least expensive since it is the closest town to the park. However the tours from Samaná and Sanchez usually include trips to Cayo Levantado or a trip to a re-creation of a Taíno Indian village, a special treat which is not offered in Sabana de la Mar.
If you are taking a tour including Cayo Levantado, it should be noted that the tours will not cover the price of drinks bought on the island.
The Dominican Republic is the most bio-diverse island in the Caribbean and is full of natural untouched beauty. Los Haitises National Park was created in 1976 to protect that natural beauty and history. The Dominican Republic invites you to explore one of its finest treasures and to create unforgettable memories for the whole family in this remote paradise that is a 'must see' for any serious eco-tourist.