Mamajuana: A Taste of Dominican Culture
Arts & Culture
Mamajuana has a rich and storied history.
Imagine that you are sitting around a crowded table, enjoying a typical Dominican meal of chicken, rice, red beans with cilantro, and fried plantains. As your friends and family laugh at familiar stories and tell new jokes, one by one each person pours themselves one or two fingers' worth of a reddish liquid from the bottle being passed around. The bottle finally makes its way to you and with thirsty eyes you pour yourself half a glass of the liquid. You take a drink, and with a deep sigh you enjoy the gentle burn as it slides down your throat and the sweet aroma that fills your nose. You have just had your first drink of the Dominican specialty known as Mamajuana…and you can't wait for your second.
Mamajuana has a rich and storied history, and if you are fortunate enough to have visited the Dominican Republic you have probably gotten a taste of it. But how did this strange brew get to be so common? Let's find out.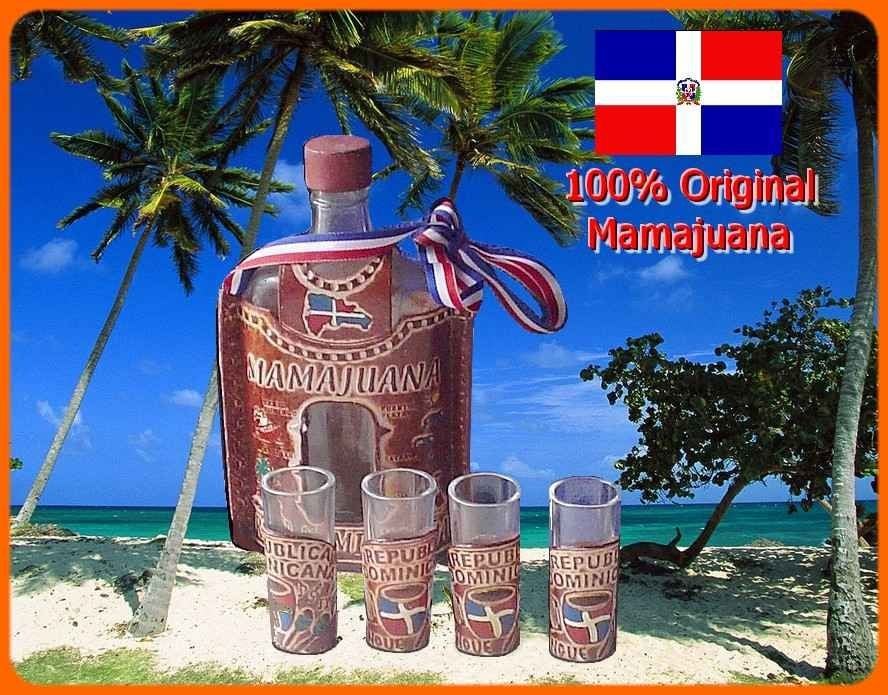 Mamajuana can trace its roots back to the ancient inhabitants of the island of Hispaniola, the Taíno people. The Taíno people used herbs and the barks of various trees to prepare a special tea (tisane) that they believed had medicinal benefits. Parts of fennel plants, basil, sweet cloves, and even members of the cinnamon family were all dried out and placed together into a recipient, which would then be filled with water. The water would soak up the flavors (and ideally curative properties) of the various ingredients during several days or weeks, and then when a person drank the water they could enjoy both the unique taste and good effects on their health.
When Christopher Columbus and the Spanish crown arrived in Hispaniola, they thought that adding alcohol – instead of water – to the Taíno's drink was a great idea. The alcohol is said to draw out more of the beneficial aspects of the ingredients, but generations of Dominicans can also confirm that alcohol in Mamajuana just plain tastes good.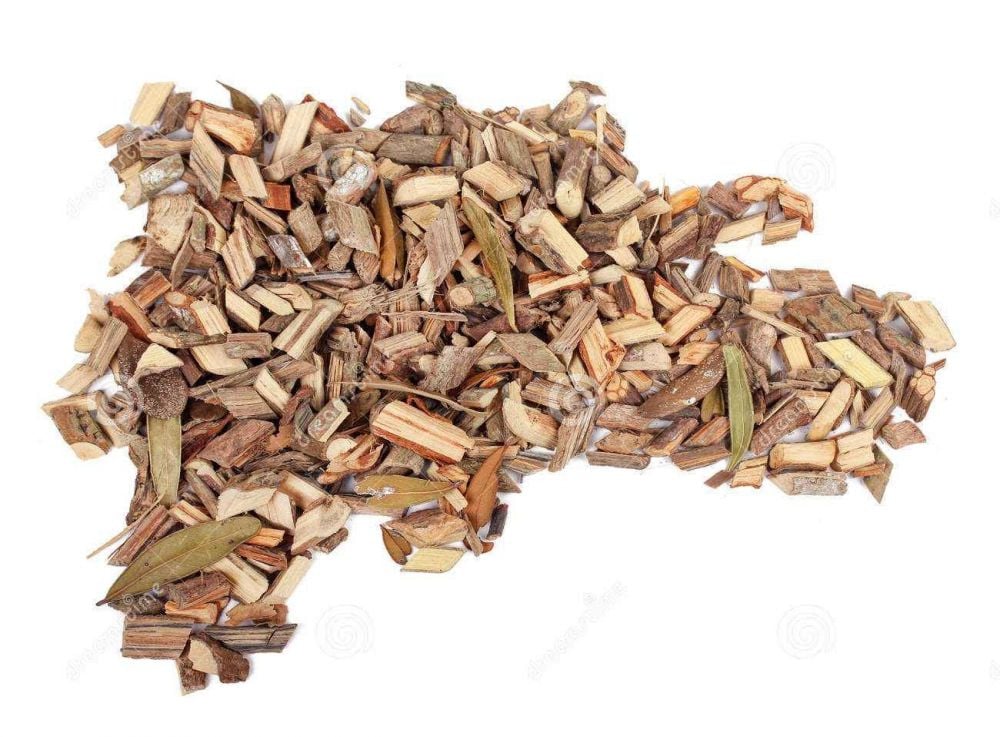 There are different types of alcohol added to make Mamajuana, including (but not limited to) gin, red wine, and local rum. While you can see this drink served on Dominican beaches and in just about any bar or restaurant, the best way to try it is in the home of a local family. Because each bottle of Mamajuana has different ingredients and uses different brands and types of liquors, no two experiences are ever the same. Some folks may try to limit each bottle to only 15 to 20 uses while others preach that a well-made concoction can be used indefinitely.
But aside from the great taste and interesting backstory, what has made this drink so enduring? After all, this drink has been a staple of life on the Eastern half of Hispaniola through multiple political regimes and several wars. It has to do with several factors, but primarily the culture of the Dominican people. The Dominican people love their traditions and love their home remedies. When you combine those two into one drink, it's not hard to see why one generation after another serves Mamajuana at their family table.
The rumored benefits of Mamajuana are many, especially when you take into consideration the fact that each family has their own special recipe. Promoters of the drink as a home remedy may promise cures of anything from the common cold to improving digestion and kidney function. Some of the more ambitious salesmen may also promise increased libido, calling their brew a sort of "natural Viagra". But no matter why you choose to drink it, you are sure to enjoy your next taste of Mamajuana.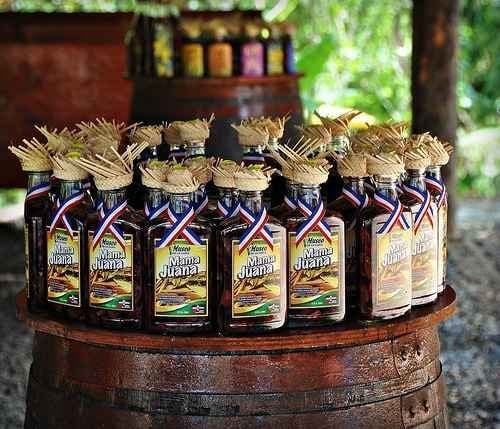 Today, Mamajuana is sold on the streets of bustling cities, on relaxed resort beaches, in the gift shops of island airports, and even in some supermarkets. You can buy a bottle with dry ingredients that need to be cured (soaked for six weeks in gin) or with pre-cured ingredients. You can even get a bottle pre-filled with the liquor of your choice! There are even companies that sell just the treated liquor while others sell the more traditional version made with water only. Just be aware that some customs agents prohibit dry Mamajuana ingredients from leaving the country, and that like all liquids bottles of Mamajuana should be stored in checked baggage to comply with airline security rules.
Mamajuana is a special addition to any gathering of family and friends in the Dominican Republic. But there is no need to wait for a special dinner to try this delicious drink – pick up a bottle on your next trip to the island and start a new tradition in your home with your very own version of Mamajuana – the drink that gives you a taste of Dominican culture.